Workshops
New Run of Monthly Workshops Starts in 2022
A new run of monthly Zoom workshops begins in January 2022, with the original 8 writing workshops and 6 self-publishing workshops. All the  workshops in this series begin at 2 pm and finish at 4.30 pm. Payment can be by bank transfer or by PayPal at

http://paypal.me/zarduth
The dates are as follows: 
Tuesday 25th January: "Dialogue".
Tuesday 22nd February: Story-Telling for Writers I
Tuesday 22nd March: Story-Telling for Writers II
Tuesday 26th April: Person, POV and Characterisation I
Tuesday 24th May: Person, POV and Characterisation II
Tuesday 28th June: Building a Believable World I
Tuesday 26th July: Building a Believable World II
Tuesday 23rd August: Improve Your Writing
Tuesday 27th September: Print vs. e-Publishing: Which Should You Choose?
Tuesday 25th October: Formatting and Publishing on Kindle I
Tuesday 22nd November: Formatting and Publishing on Kindle II
Tuesday 24th January 2023: The Print Route I 
Tuesday 28th February: The Print Route II 
Tuesday 28th March: Marketing Your Book
In addition, I am introducing crash courses, for which you can still book individual sessions, but if you book for the whole set you will receive a 10% discount. More on them later.  
Upcoming workshop price rises
From January 1st 2022 the price of workshop places will go up from £10 to £12.50, and the price of mentoring sessions will rise in line with that. Helen has held her workshop prices for some years now, but the new prices still represent excellent value for money – especially when you consider that a term's worth of adult education classes can cost £100 or more.
Workshops are still on Zoom, and you know what this means, don't you? It means we can welcome learners from anywhere in the world into the group, which I'm really happy about!   
For each session, you still receive the handouts, plus a PowerPoint presentation, examples 

relevant to the topics, and in-class writing or self-publishing assignments. Mentoring sessions include the tutor's attention to your work, relevant topics and examples to illustrate particular points, and are tailored to your particular needs. However, you will need to pay for feedback, editing or proof-reading in addition to the mentoring session, as these things have to be done in advance of the session. You then receive a copy of the feedback, editing or proof-reading so you can get to work on the next draft without trying to remember what Helen said in the session!     
Updated Version of the 
Workshops Leaflet
I'm excited and happy to announce that I've now updated my workshops leaflets with the latest information. If you're into writing and self-publishing and would like to learn more about it, do take a look here:
Writers' Workshops and 
Self-Publishing Workshops 
with Helen Claire Gould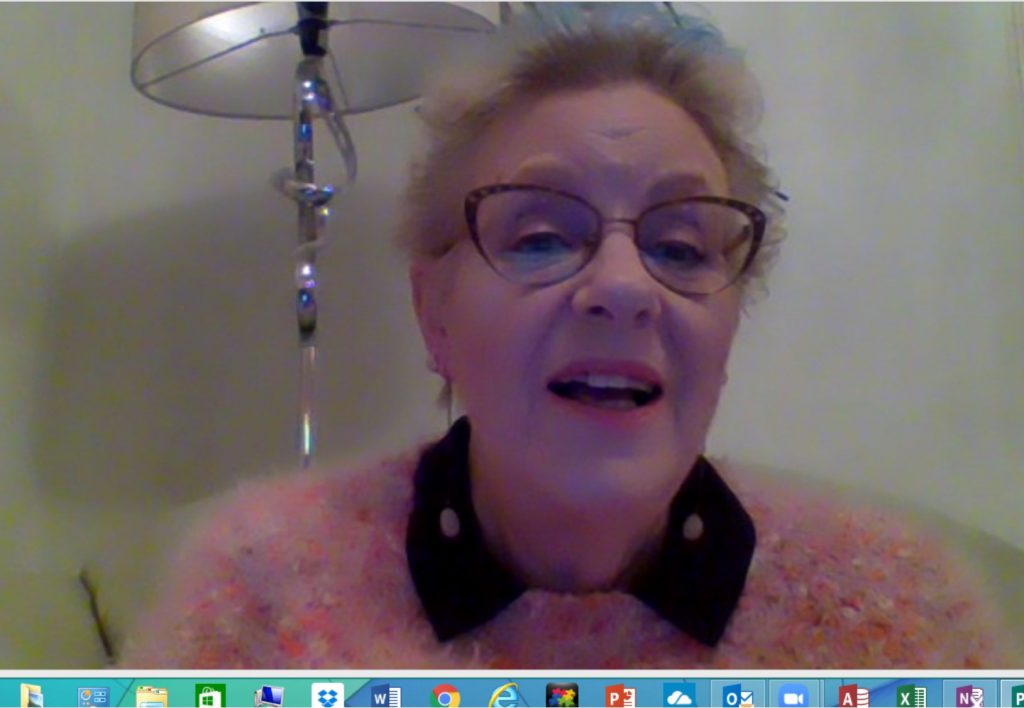 Author of Floodtide, The Stallion and She…
*
On Zoom
*
Tuesday afternoons, four-weekly,
2.00 pm — 4.30 pm.
Starts Tuesday 22nd September, 2020.
*
Have you always written? Have you never written anything,
but always thought, "I could do that?"
Well, now's your chance to learn how to write and self-publish,
in an informal setting, with helpful & friendly guidance,
lots of practice, and a mixture of  small group
and individual work to build confidence.  
*
Zoom workshops include a PowerPoint presentation, whole group, small group and individual working, relevant examples, handouts, writing and self-publishing exercises, and time to share work.
They are also available as private and shared lessons. Individual mentoring sessions are also available.
*
These workshops are suitable for writers over 16
Workshops
       Writers' Workshops

               Getting Started
               Date: 
currently unavailable (this is a workshop  format that works better in a face-to-face situation.) 
               Time: 
N/A
Fast, fun and furious, this taster workshop encourages new writers especially to engage with their own writing using small group work and multiple genre "stations", each with a different source of writing           inspiration.
*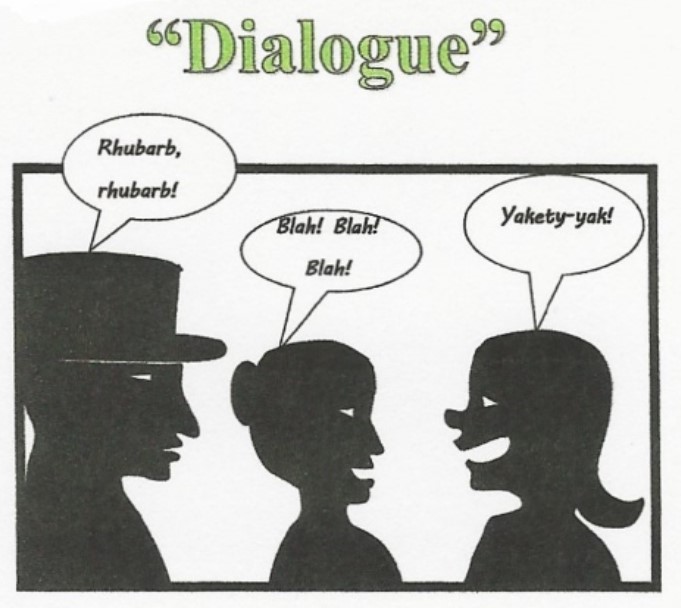 "Dialogue"
Date: Tuesday 22nd September, 2020
Time:  2.00 pm—4.30 pm
If you've been to writers' workshops and heard buzzwords like subtext and context, and infodumping, and wondered what they mean — well, be confused no more!
Find out what it's all about at this workshop. There will be plenty of practice exercises in a friendly, helpful and informal atmosphere!
*
Topics:
What dialogue covers and how to represent different types of dialogue on the page;

the difference between direct and reported speech, and correct use of speech marks and quote marks;

What 'move the story on' and 'develop the characters' mean;

the differences between speech and dialogue;

the presentation of dialogue on the page can affect the reader's understanding of it;

the concepts behind subtext and context;

using contractions for characterisation in dialogue;

infodumping and how to avoid it;

speech tags and methods of replacing them.
*
*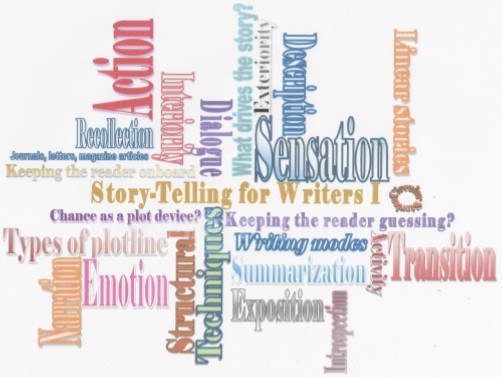 Story-Telling for Writers I
Date: Tuesday 20th October 2020
Time:  2.00 pm—4.30 pm
      "A story has a beginning, a middle and an end, right?"
     "Sure. But how do you get there?"
Come to this workshop to find out how a few simple techniques and diagrams, plus observation and analysis, can help you shape the story you want to write. We also cover transitions and story-writing modes.
*
Topics:
The difference between a plot-driven and a character-driven story;

different methods of approaching writing, and why you can't rely on chance in a story;

how to structure a novel or short story;

the difference between outlining and discovery writing;

some classic structural techniques;

charts and diagrams for working stories out;

the story-writing modes;

the multiple time-level story.
*
*

Story-Telling for Writers II
Date:  Tuesday 17th November, 2020
Time:  2.00 pm—4.30 pm
This time we tackle story-telling devices to control the flow of information to the reader, starting and finishing scenes, making dialogue work for you, plot pivots and what happens to a character when they learn something new.
*
Topics:
Transitions between chapters and/or scenes;

linking characters at a transition;

how to start a new scene or chapter;

using dialogue to move the plot on or develop characters;

further story-telling techniques and how to avoid spoilers;

ways to avoid repetition of text in stories within the main story;

plot pivots and how they shape a plot;

plot pivot types and how they change the behaviour of characters;

the wave structure of a chapter;

how to finish a chapter or scene.
*
        Paste video here!
*

Person, Point of View & Characterisation I
Date:  Wednesday 19th January, 2020
Time:  2.00 pm—4.30 pm
Training your writing "voice" and perspective. We'll explore the          various "persons" you can write in, what their effects on the story are, and the differences between the various types of narration available to authors. And we'll look at what can be a side-effect of a certain writing style — dramatic irony — and how it affects the text.
Topics:
Writing involves communication, problem-solving & decision-making skills;

who will tell the story;

whether or not to use a narrator, and why;

the difference between the subjective and objective viewpoints;

the grammatical origin of "person";

use of an appropriate perspective in a story;

the use of different perspectives controls what the reader picks up from the story;

how different characters possess different knowledge, which influences the story and its effects on other characters;

how to make a story "immediate" for the reader, and keep them turning the page;

using dramatic irony as a story-telling resource;

How many viewpoint characters?

naïve and unreliable narrators.
*
        Paste video here!
*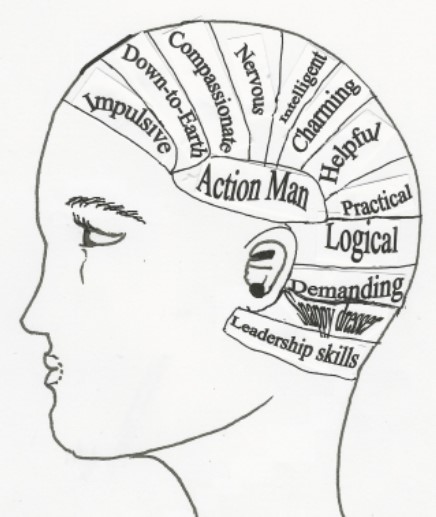 Person, Point of View & Characterisation II
Date:  Tuesday 16th February, 2021
Time:  2.00 pm—4.30 pm
This workshop is designed to equip writers with ways of revealing character to the reader. Building on the techniques discussed in Person, Point of View and Characterisation I
, it's an essential part of the writer's toolkit.
Topics:
Six methods of building character;

defining and revealing personality through what characters say and how they say it;

the thumbnail sketch;

how actions define and reveal character;

the difference between showing and telling techniques, and how to use them to define and reveal character;

the difference between contrasting and paralleling characters, and how to contrast and parallel characters.
*
        Paste video here!
*



Building a Believable World I
Date:  Tuesday 16th March, 2021
Time:  2.00 pm—4.30 pm
The relationship between genre and world-building is undeniably important. Incomplete world-building makes for an incomplete story. But craft the world of the story well, sprinkle it with sensory information and vary the speed it runs at, and it makes all the difference to the tale and its reality for readers. Find out how with this short course.
*
Topics:
All fictional worlds require world-building to create their setting;

world-building requires research, observation and extrapolation;

brainstorming and discussion helps review concepts for the chosen genre;

new genres can be created by mixing up two or more;

secret societies are a fertile source of fiction;

the relationship between societies and individual characters;

techniques to keep the reader turning the page:
– helping the reader visualise the world of your story;
– keeping the storyline original with plot twists and turns;
– using pacing techniques;
– describing sense impressions;
– using showing techniques.
*

Building a Believable World II
Date:  Tuesday 13th April,  2021
Time:  2.00 pm—4.30 pm
This time we finish off looking at ways to vary the intensity of the writing and discover some tools and techniques for world-builders.    Whether you're designing a new world or re-making the old one to   suit your story, you're sure to pick up some useful tips.
*
Topics:
The importance of conflict in writing, and strategies for managing it;

relationship between pacing and real-time writing;

the relationship between real-time writing and reportage and showing and telling;

some tools for increasing the believability of their world:
            – maps;
            – timelines;
            – glossaries/pronunciation guides;
           – getting new "vocabulary" past the reader;
inventing new vocabulary for unknown concepts;

how to come up with names for characters;

the necessity of keeping work true to the world-building
*

Improve Your Writing
Date:  Tuesday 11th May, 2021
Time:  2.00 pm—4.30 pm
You've written the story, and now you want to make it look good and read well. Includes basic proof-reading and editing you can do for yourself, with practice, and a discussion of how to make your work more attractive to publishers and the reading public.
Topics:
Parts of speech to avoid and why;

what to keep during editing;

how to prioritise feedback, editing and proof-reading stages during rewrites;

definitions of some writing terms;

plot holes and how to deal with them;

tenses, and how to manipulate them for a particular effect;

the need to know;

precis practice;

improving reader/editor immediacy.
*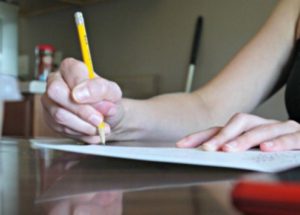 Critiquing
Date: 

Currently unavailable due to the amount of materials used in this workshop.  
Time: 

N/A
How do you give and accept feedback? What if you disagree with the  commentary? How do you know if the feedback is genuine, workmanlike and constructive, with your best interests as a writer at heart? Should you take everything that's said onboard?
With examples of feedback, no prospective writer should miss this workshop. There will also be a chance to get feedback on part of one of your short stories, so please e-mail me about 3 pages of A4 typed manuscript beforehand —  single-spaced, double-sided is fine. Helen will bring copies for peer-to-peer feedback.
*
Self-Publishing Workshops
These workshops are suitable for self-publishers, but also give useful information and valuable insights to authors published, or soon-to-be-published, by a company.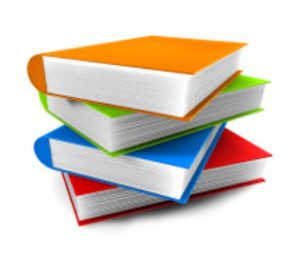 Print vs. e-Publishing: Which Should You Choose?
Date:  Tuesday 8th June , 2021
Time:  2.00 pm—4.30 pm
Authors have quite a choice these days about which way they can publish their own work. We look at both print and e-publishing methods so that you can decide which is the appropriate route for you.
Topics:
Types of publishing: POD/short run/offset litho & e-books;

advantages & disadvantages of print books & e-books;

costs to look into before publishing and decisions publishers must make;

the most common book trim sizes and paper finishes;

how the price varies with quantity ordered;

decisions about book covers, 'Bleed' and the parts of a book;

ISBNs and bar codes, distribution facilities;

formatting books for e-publication and creating a print-ready PDF;

how long does publication take?
*
*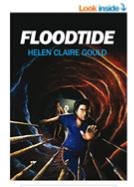 *
Formatting & Publishing on Kindle I
Date:  Tuesday 13th July, 2021
Time:  2.00 pm—4.30 pm
A workshop dealing specifically with formatting a novel for upload  to Kindle. We look at how to structure your book and the information to include on each page, plus covers, illustrations, copyright and other useful topics.
Topics:
The background to the current popularity of e-readers and tablets;

approach e-book publishing platforms as for a traditional publisher;

e-publisher guidelines for uploading work;

e-reader options;

structuring an e-book, and to include where;

current guidelines for submitting to Kindle;

how to deal with images within a book, covers, equations, and the text file itself.
*
*
Formatting & Publishing on Kindle II
Date:  Tuesday 10th August, 2021
Time:  2.00 pm—4.30 pm
This workshop covers the business side of uploading your novel to           Kindle: royalties, US tax, ISBNs and so on. With a survey of e-publishing platforms, including a comparison of  royalties and formats, this is an essential glimpse into the world of self-publishing for the prospective self-publisher.
Topics:
What publishing platforms are there?

comparing the features, benefits and incentives of each publishing platform;

how royalty payments work at each publishing platform;

what is KDP Select, and what are its advantages and disadvantages?

the purpose, availability, latest prices, and set-up of ISBNs and bar codes for print books in the UK;

the British Library and e-books;

EU tax changes with regard to e-books and VATMoss;

do I still need an ITIN or an EIN for the US tax system?

where can I access further information about these topics?
*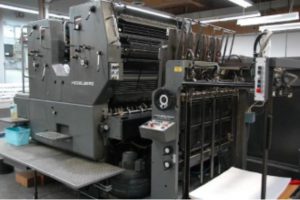 *
The Print Route I
Date:  Tuesday 7th September 2021
Time:  2.00 pm—4.30 pm
This look at book printing methods provides a deep insight into the different processing methods and available finishes, sizes and materials. Surprisingly, the choices you make are related to the final      cost of your book. We also look at what to include and what to provide to your printer, and why, in order to get your book printed.
Topics:
The difference between litho and digital printing, and between short run digital and POD (Print on Demand);

uses of which paper types in publishing;

decisions publishers have to make;

the submission process for printing – how to make a PDF;

the background to printing processes; popular book trim sizes, and the relationship between various parameters

varying and checking which book factors work best for you as a publisher;

using templates in printing and a distributor in publishing;

types of cover finishes printers may offer;

CIP records;

how to set up the front and back matter in your book.
*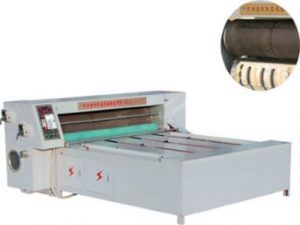 *
The Print Route II
Date:  Tuesday 12th October, 2021
Time:  2.00 pm—4.30 pm
With basic typography, this workshop provides an overview of wordings and layout, explanations of terms you'll undoubtedly come across, and a discussion of copyright in the UK. It also covers how to make the pdf the printers will work from, and a glimpse of the printing process.
Topics:
What do 'pre-flight', 'imposition' and 'true type font' mean?

Sizing of different fonts;

the difference between a serif and a sans-serif font;

wordings for your publication's metadata;

the basics of copyright and how it affects writers;

how to use Word to prepare a publication for printing;

how to make a print-ready PDF;

the difference between RGB and CMYK colours;

how to work out a cover spread for an artist;

the basics of the printing process;

how to manufacture a hardback book;

packaging and storage.
*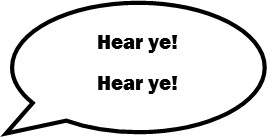 *
Marketing Your Book
Date: Tuesday 9th November, 2021
Time:  2.00 pm—4.30 pm
The last workshop in the series includes how to get your book distributed and let people know it's "out there", and ideas on how to plan your marketing and distribution.
Topics:
The difference between advertising and publicity;

simple ways to promote yourself and advertise what you do;

how to use media to publicise your work;

liaising with shops, libraries, literature festivals, pubs & bars, and open mic nights;

how to use skills you already have to be noticed or acquire new ones for this purpose;

two ways to write a marketing plan;

marketing and advertising services can raise awareness of your work;

how to create a track record in publishing.
*
Also now available: One-to-one Zoom mentoring sessions in writing or self-publishing. £12.50/hour. Contact Helen on helen.gould7@ntlworld.com or Cleargold1@gmail.com. Feedback can also be given in this way if you prefer — a verbal discussion rather than an e-mail exchange (and you still get the written notes). 
If there is a specific aspect of either writing or self-publishing that you need help with, please let Helen know and she will do her best to help you with it. 
*
FAQs
How much are the workshops?
Each workshop is £10, payable by bank transfer, or £11.00 if paying via Paypal.
How often are they?
There's one workshop every four weeks.
There may be opportunities to attend a run of workshops over 4 days (Writing Workshops) or 3 days (Self-Publishing Workshops) in the future. If you would be interested in attending one of these crash courses, please e-mail Helen and let her know, on either helen.gould7@ntlworld.com or Cleargold1@gmail.com.
Will I need to book a place?
Yes, as places are limited you'll need to book in advance; they are              allocated on a first-come, first-served basis. Contact details are on the back of this leaflet. And if you just want more information, please do get in touch.
Can I pay in advance or is on the day all right?
Please pay in advance using either a bank transfer or Paypal. Contact Helen (helen.gould7@ntlworld.com) to let her know you're coming and get the details to do this. An invoice can be supplied if required.
Do I need to attend all the workshops?
It's best to come to all of them, for a comprehensive overview of writing and self-publishing techniques. It's also best to cover the writing workshops before moving on to the self-publishing ones.
What if I miss a workshop?
If you've already paid, you can book a Zoom catch-up session with Helen, plus the handouts. E-mail (helen.gould7@ntlworld.com) or phone (07771-884667) her to arrange the session. You'll need a webcam on your computer (laptops usually come with them pre-installed, so are ideal). You don't need a Zoom account — when you follow the link you will receive from Helen, you'll be prompted to download the Zoom web client app instead to join the session. If you haven't paid, you can still book a Zoom catch-up session, which is the same price as the workshops — you can pay by bank transfer or PayPal. Helen will e-mail out the handouts, materials and assignments to you before the workshop.
How will this new run of workshops work with Zoom?
You'll book your workshop by contacting Helen (details at the end of this    e-leaflet, the back of your physical leaflet, or in your newsletter) and pay for it either using PayPal, or by bank transfer.
Helen will send out the Zoom link, meeting number and password in an e-mail, after she has received your e-mail or phone call to say you're coming, and probably a couple of days before the workshop. She will also send out the handouts in advance, along with any materials required, in a separate e-mail, on confirmation of receipt of your payment.
Please note that you don't need a Zoom account to attend the workshops. As you follow the link, you'll be asked to download the Web Client app which allows you to join the meeting.
I'm on holiday for one of the workshops. How will I find out about other workshops to catch up?
Helen sends out a newsletter every 3 months with details of her workshops and spoken word night. She also encourages learners to keep in touch with her via Facebook or LinkedIn, as she posts about her upcoming events there.
Can I just have a copy of the handouts if I miss a workshop?
No, the workshops and the materials used are designed so that the most benefit comes from attending them in person or seeing the presentation on Zoom, so you can ask about anything you don't understand. The assignments are designed to reinforce the material in the presentation. This is why you can book a catch-up session at the same price if you need to.
My friend missed the last session—can I give her a copy of the handouts?
Please do not share the handouts, which are subject to copyright, with anyone else. There are, and will be, many opportunities to catch up or attend missed workshops at a different venue or later Zoom session — or you can ask for a private lesson if you prefer. Helen does keep a note of which sessions learners have attended, which allows her to send out a reminder of an upcoming session to anyone who's missed a session or two, next time they come round.
Should I expect to do some writing?
Yes, the writing sessions are participative learning workshops. You'll work in small groups and on your own. Some of the work involves discussion.
The self-publishing sessions include case studies and practical elements, such as finding out about the types of paper used by printers and their purposes. For a Zoom session, you'll need a pen and paper.
What happens at a workshop?
Apart from the first and last writers' workshops (these workshops are unsuitable for online workshops at present), each one consists of a PowerPoint presentation. At face-to-face workshops, all materials are provided, but at a Zoom workshop you'll need to have paper and a pen available. Handouts and other materials will be sent out to you in advance via e-mail. At a writers' workshop you'll work in a small group initially to discuss the assignments, and then write your own version of the agreed storyline. We use a similar format in the self-publishing workshops.
Why do you use small group work?
It's a great way to build up writers' confidence, especially in coming up with story ideas.
What should I bring?
For a Zoom session, you'll need a pen and paper, and an A4 file to keep your  work and handouts in would be a good idea. Access to a cup of tea or coffee (or whatever your particular poison is)  is a great idea at the start and at break-time. (We will stop for 10 minutes as near to the middle of the session as I can get it.) There will be a PowerPoint presentation and handouts will be available, however, please feel free to take your own notes.
Why should I come to these workshops, instead of someone else's?
Nobody is saying you shouldn't go to other workshops as well! Every workshop leader has a different way of presenting material, so if you went to three workshops from different leaders, but on the same subject, you'd get three different workshops — and three different points of view. That seems quite a valuable asset!
*


*
Message from Helen regarding the workshops:
Hi everyone, I'm really sorry but due to the coronavirus outbreak and lockdown, I have had to cancel all workshops at the various venues for the foreseeable future. However, I am looking into ways in which I could continue these services online – so do watch this space!
Writing and Self-Publishing
There are currently no physical workshops running due to covid-19. As soon as it is physically possible to run physical workshops again I will look into organising some, however, it will take a while to do the publicity beforehand. In the meantime, I am now running Zoom workshops.
There are currently no plans to run any physical geology workshops due to Covid-19. 
Out Now

UPCOMING EVENTS

WORKSHOPS

Latest Blog

Starmap Quadrants